Dear British Airways…
Lesbians and Gays Support the Migrants
Summary: The #DearBA campaign was launched in 2019 by Lesbians and Gays Support the Migrants in response to British Airways' centenary celebrations. Over 100 letters to British Airways were collected and shared online, all condemning the airline for carrying out deportations on behalf of the British government.

Lesbians and Gays Support the Migrants (LGSMigrants) is a queer grassroots activist group based in London, UK. Through fundraising and direct action, they stand in solidarity with all migrants and refugees. Inspired by Lesbians and Gays Support the Miners, a group active in the 1980s, LGSMigrants builds on a proud history of queer solidarity to stand against racism and homonationalism.

Keywords: deportation, commercial airlines, queer, activism

antiAtlas Journal #5 "Air Deportations"
Directed by William Walters, Clara Lecadet and Cédric Parizot
Design: Thierry Fournier
Editorial office: Maxime Maréchal

antiAtlas Journal
Director of the Publication: Jean Cristofol
Editorial Director: Cedric Parizot
Artistic direction: Thierry Fournier
Editorial Committee: Jean Cristofol, Thierry Fournier, Anna Guilló, Cédric Parizot, Manoël Penicaud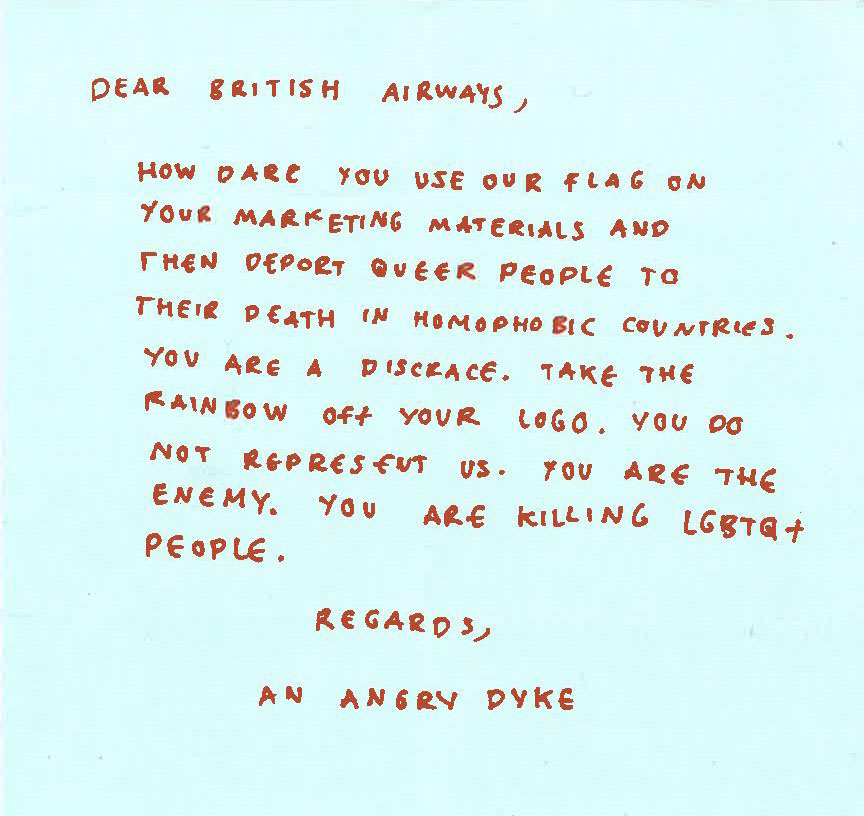 1 Deportations are violent. Deportations disrupt families and tear communities apart. Deportations force airline staff to be unwillingly complicit in the Home Office's brutal hostile environment policy. The airlines that carry out deportations for the government need to be held to account.

In 2019, Lesbians and Gays Support the Migrants launched our #DearBA campaign in response to British Airways' #DearBritain centenary advertising. The airline ran a series of schmaltzy, jingoistic ads featuring 100 'love-letters' to Britain from staff, celebrities, and the public to mark 100 years of British Airways, claiming to represent a country that is open-minded and welcoming to all. Meanwhile, through their commercial contracts with the Home Office, BA continued to deport our friends, families and neighbours. So LGSMigrants assembled our own 100 letters, addressed to BA instead, calling on them to stop deportations. These letters showcase other voices - including migrants, former BA staff, and BA customers - and demonstrate wide public support for stopping deportations. The #DearBA campaign is part of the constant pressure LGSMigrants is putting on BA to end their deportation contract with the Home Office. It was one of LGSMigrants' most public and creative campaigns, as letters, videos and drawings to BA were posted on our social media constantly over the 4 weeks leading up to BA's official 100th birthday. We even sent a drag queen to deliver the stack of letters to BA at their headquarters, but they weren't interested in talking to her. The campaign culminated in a public reading of the letters - a birthday celebration for British Airways - at Heathrow Airport.

next...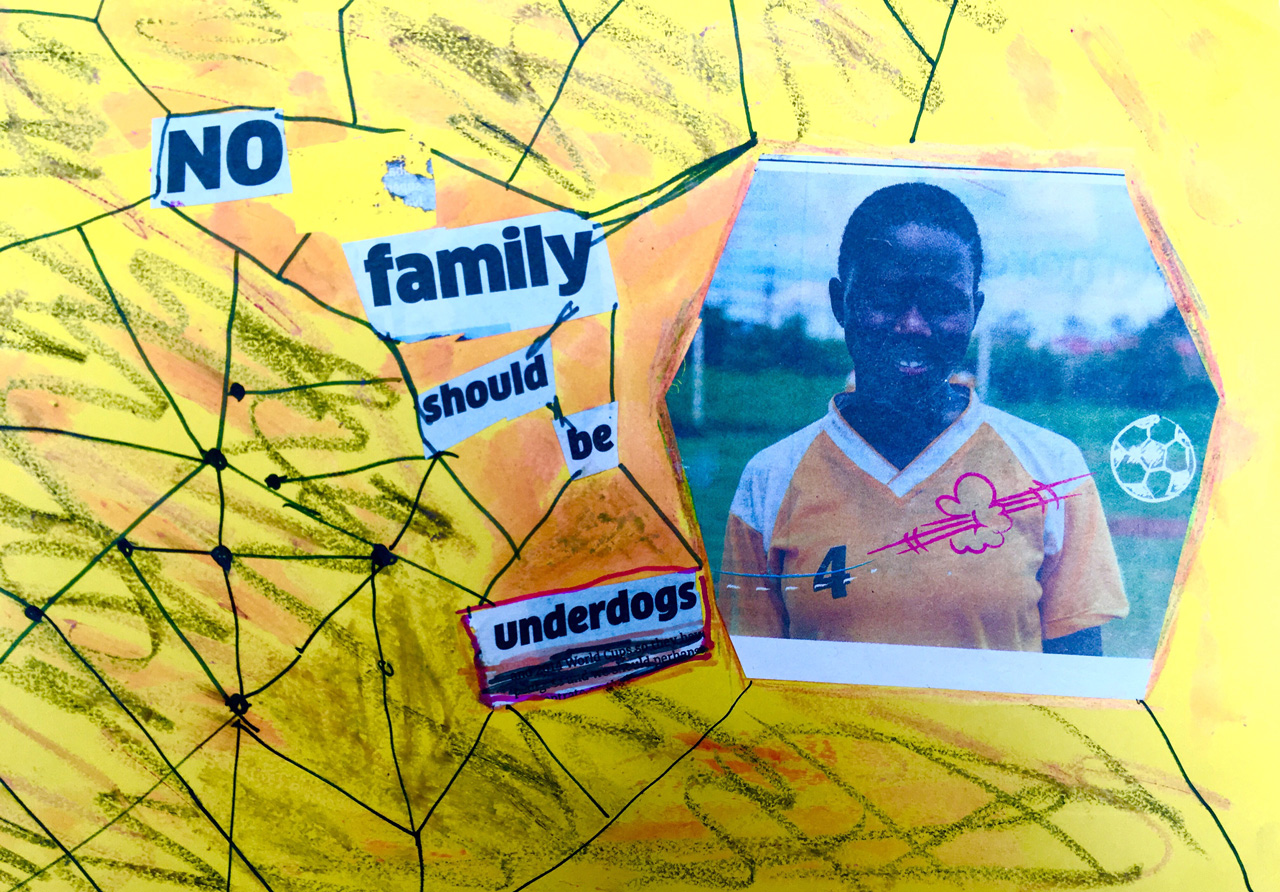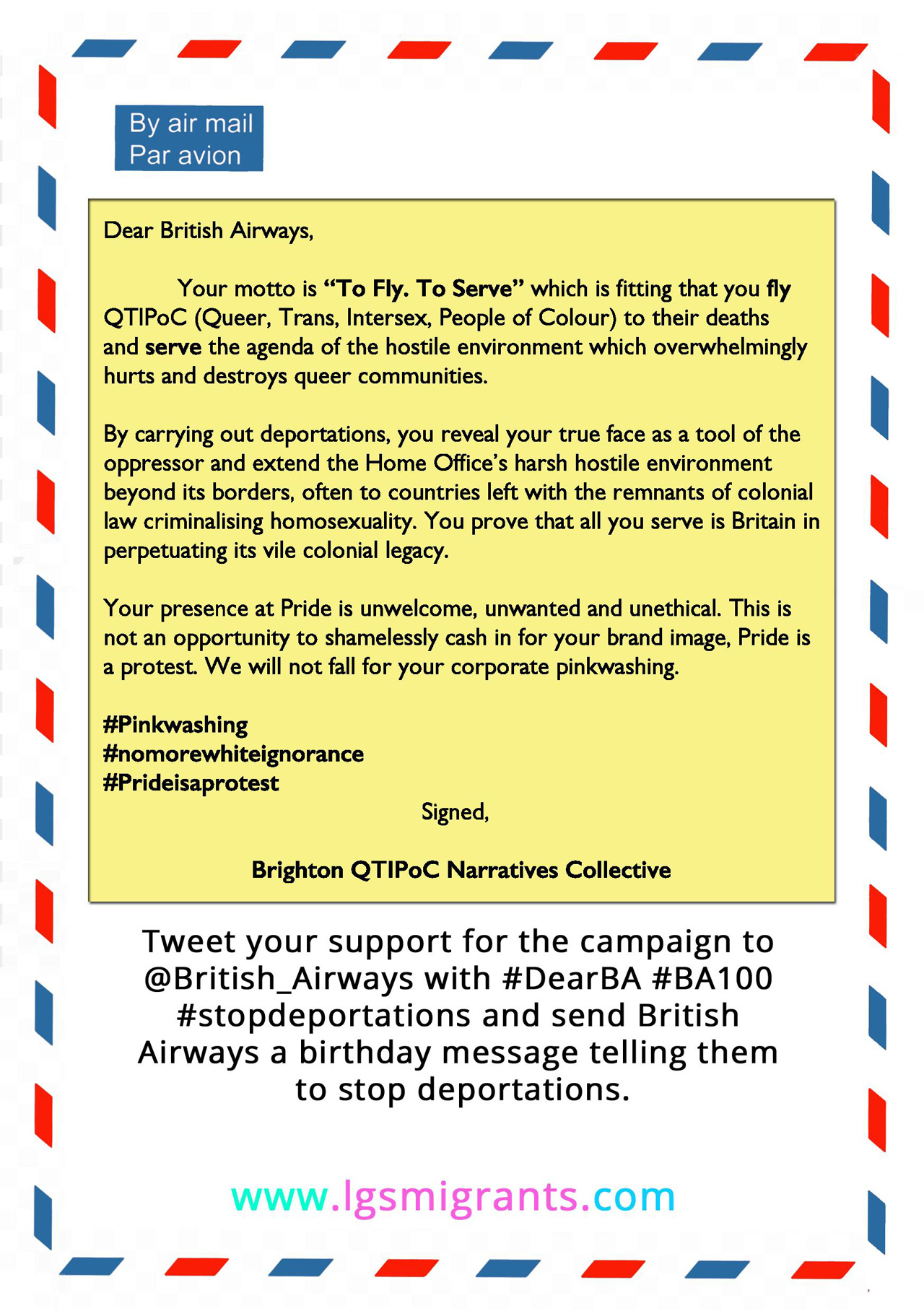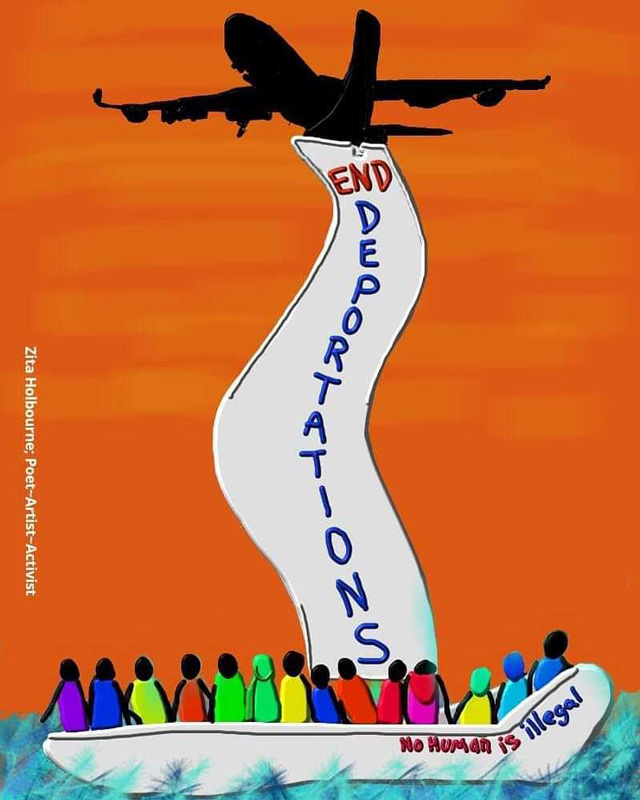 2 Lesbians and Gays Support the Migrants is a group of queer activists who stand in solidarity with all migrants and refugees. Through fundraising and creative direct action, we fight back against the hostile environment and reject racist narratives that pit queer communities and migrants against one another. Inspired by the 1980s group Lesbians and Gays Support the Miners, made famous by the film Pride, we build on a proud history of queer solidarity to say: no one is illegal.

No one is illegal

#DearBA was one of our most ambitious campaigns to date: we were overwhelmed by the support from individuals and organisations, from other activist groups, but also from artists, musicians, politicians, actors, academics, BA staff and BA customers. The letters include poems by Hannah Lowe and Andrew McMillan; drawings by Zita Holbourne, Feminist Fightback and the band Charismatic Megafauna, a letter in polari (the underground queer language) and contributions from writers Sebastian Barry, Marina Lewycka, actors Siobhán McSweeney and Andrew Garfield, and politicians Lloyd Russell-Moyle, Damien Egan, Chi Onwurah, Kate Osamor and David Lammy. Alongside these high-profile contributors, #DearBA allowed us to platform the voices of those most affected by the hostile environment: people in the asylum process, migrants, and people of colour, and organisations like Hackney Migrant Centre, Akwaaba and SOAS Detainee Support who are working to make life more livable for people at the sharp end of state oppression.

next...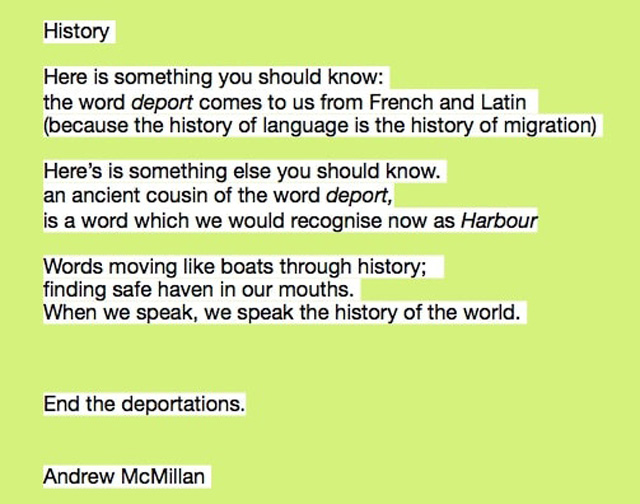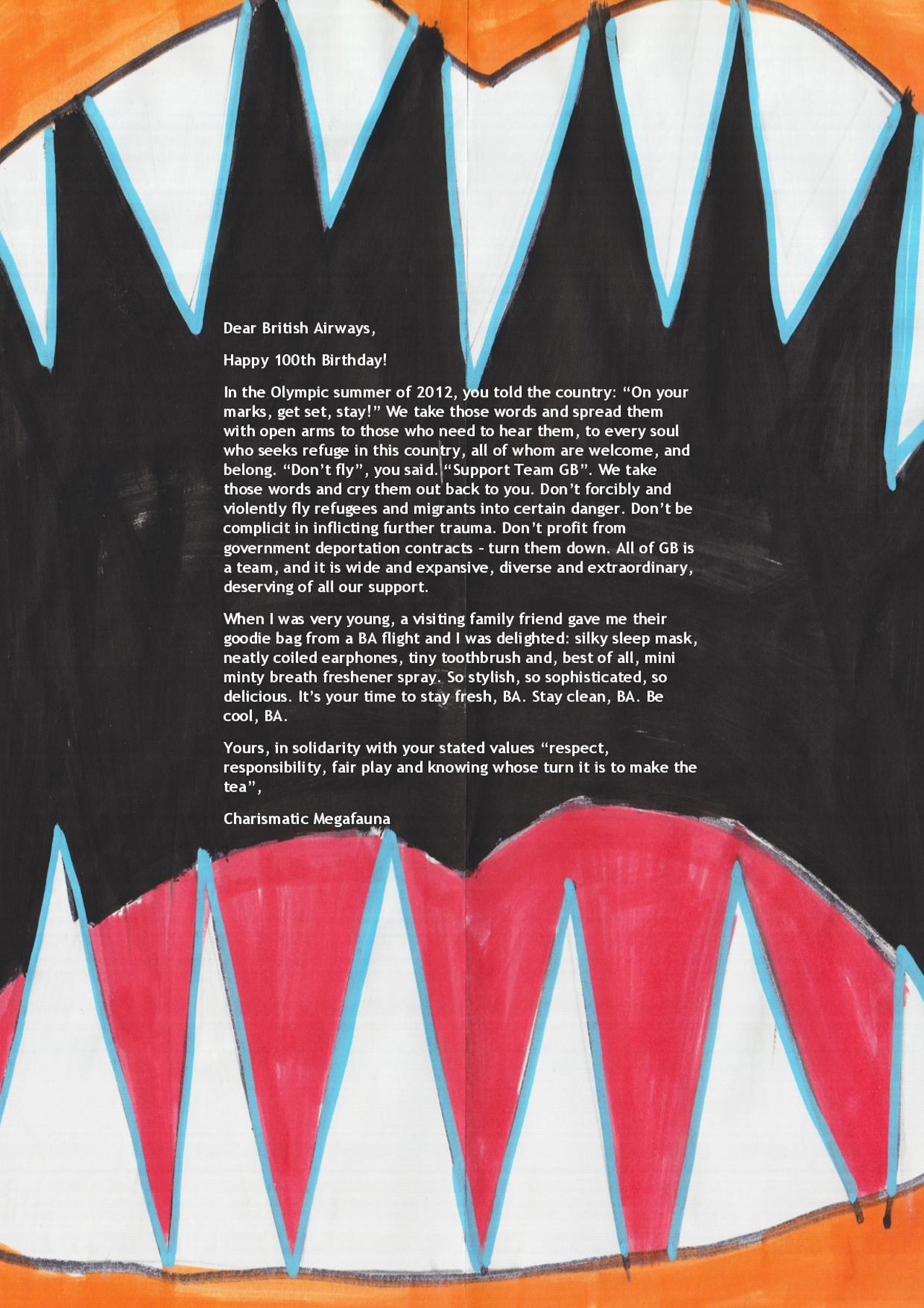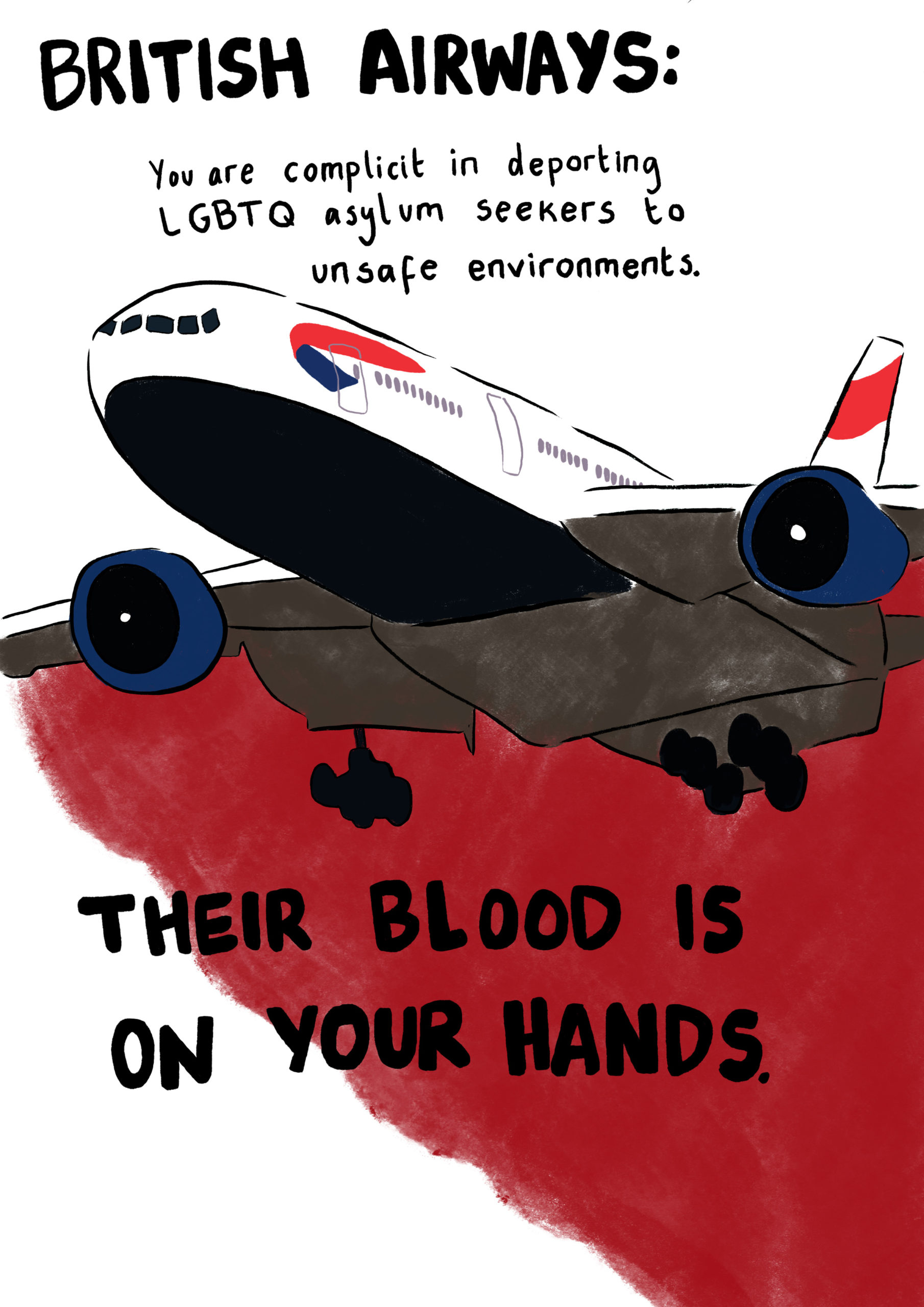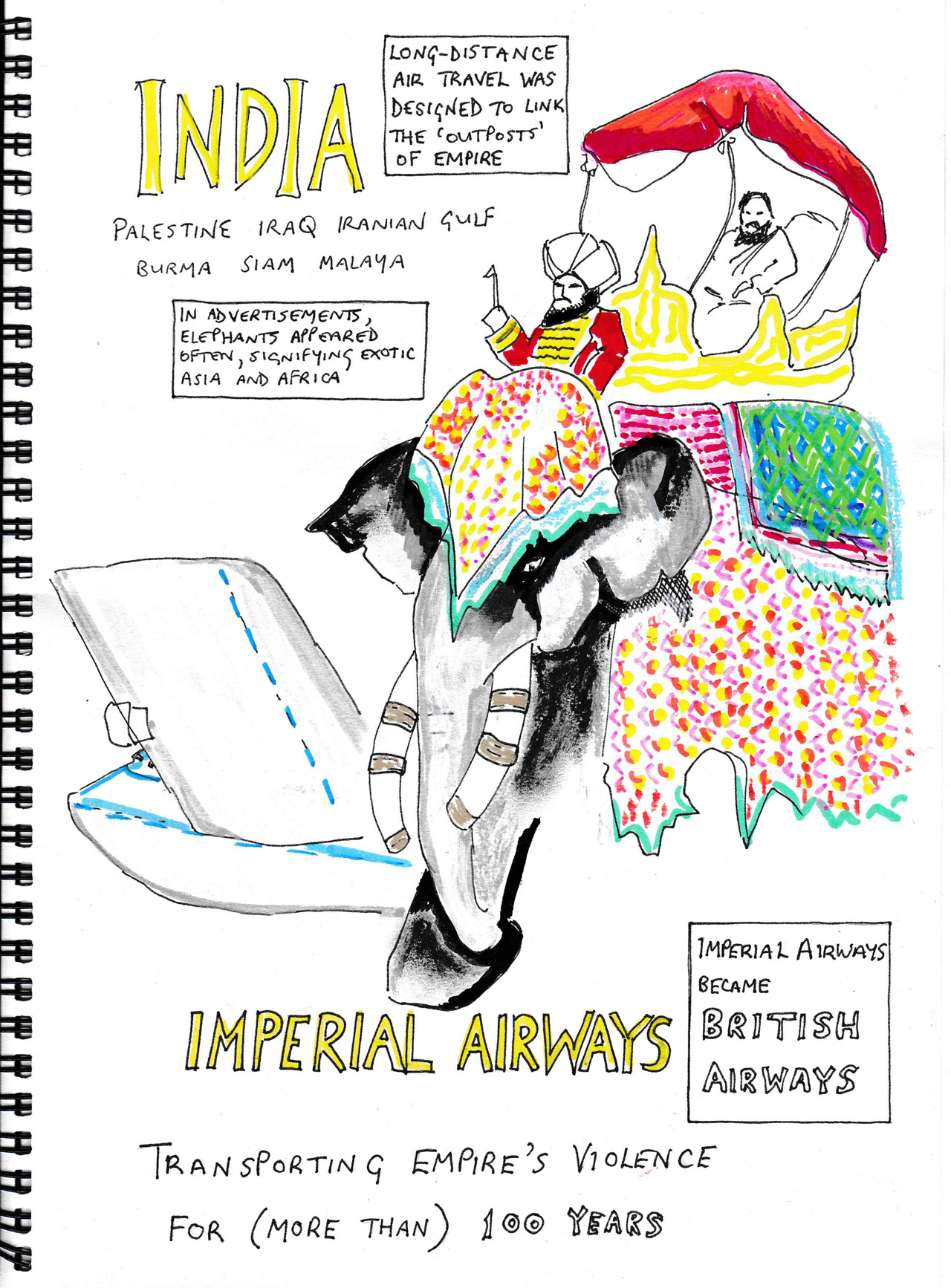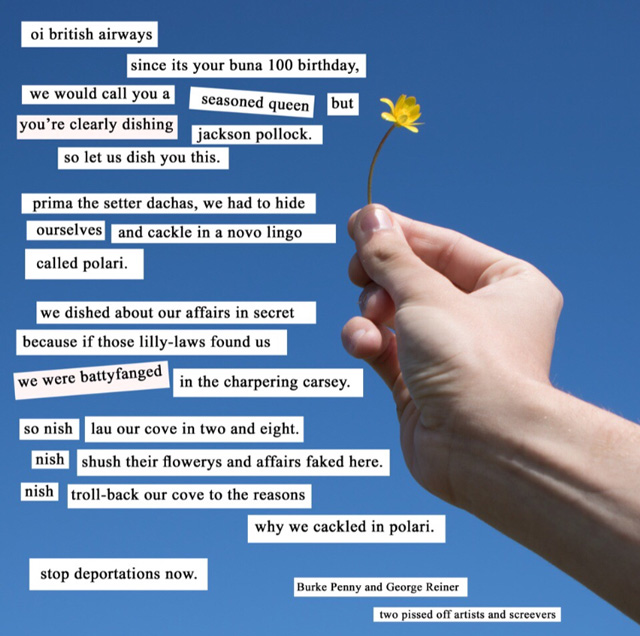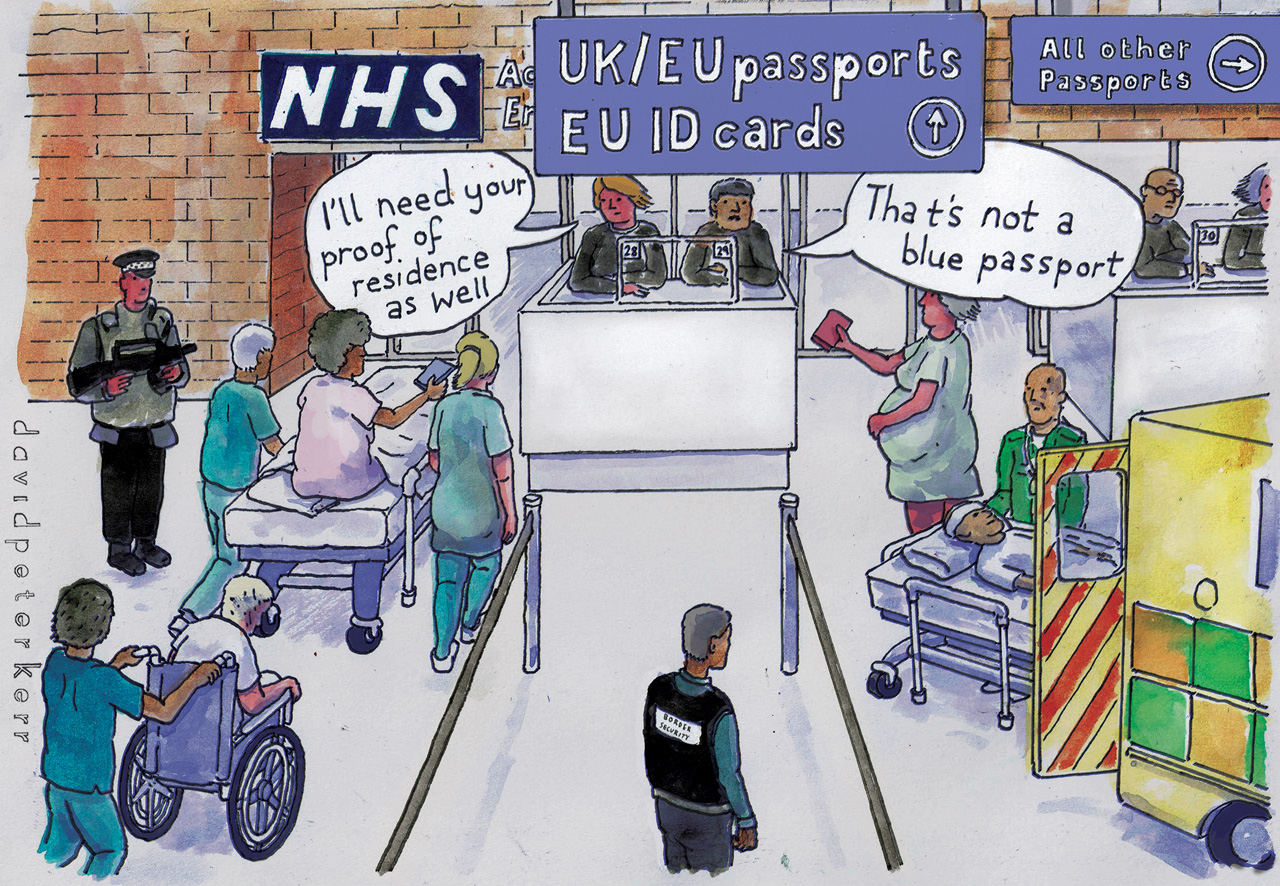 3 The format of letters allowed us to provide more nuance than a banner can hold, and our contributors responded with an incredible range of compelling artistic interpretations. Sometimes media stories about our actions focus solely on the deportation of LGBTQ+ people and we want to be clear that this injustice is one part of a wider pattern of unjust and brutal deportations. Featuring letters from a range of different voices, including survivors of torture and staffmembers from BA, allows us to highlight some of the many arguments against deportation.

As a group, LGSMigrants have conducted a series of actions to pressurize BA, including an ad hack on the London Underground, a Tinder bot placed at airports and the disruption of an Airlines UK industry dinner. However, the #DearBA campaign has involved the direct practical and creative support of the public in a way that these campaigns did not: without everyday people, this campaign could not exist. We hope BA understands the significance of this. Each person writing to BA has something different to say and has the right to be heard. Every single letter-writer is serious about this demand and we are not going to give up until we see concrete change.

Tell them

A number of our letters were written by people who were unaware of BA's complicity in deportations until they learned about our campaign. Their vows to never fly with BA again until they stop their deportation contract are extremely powerful. The general public is the backbone of this campaign, and there are many things people can do to support it. By all means, boycott flying with BA, but tell them why you won't fly with them. Write your own letter to BA or tweet them demanding that they end their deportation contracts. Our tubehack campaign in 2018 illustrated actions that people can take if they see a deportation on their flight: http://www.lgsmigrants.com/seeitsayitstopit


return to the top of article...
https://www.antiatlas-journal.net/pdf/antiatlas-journal-05-lesbians-and-gays-support-the-migrants-dear-british-airways.pdf